Product Description
TRON Atomizer offers side view of e-juice, which is convenient to use and cool to look.
In addition, there are several colors for you to choose to cater to your personal preference.
Parameter:
Size: 22.0mm*56.6mm
Capacity: 4.0ml
Color: black
Heads Included: CL1.0 head, CL-Ti 0.4 head, CL-Ni 0.2 head
Mouthpiece: 10.0mm*20.0mm
Utilizes: EGO one mega coils / CL coil Heads
Hidden air-flow control brings elegance and coolness.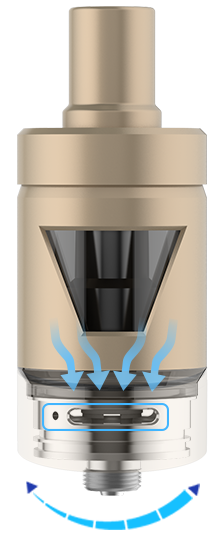 Atomizer Head replacement
Unscrew the atomizer cone, the atomizer head is located on the base, just unscrew it and replace and clean. (NOTE: Please do not wash the atomizer head with water. Simply scrub it with alcohol cotton or clean dry cloth.)